ACTIA Truck & Fleet: Goods Mobility

ACTIA System Expertise
As specialists in vehicle on-board systems for more than 25 years, the ACTIA Group works alongside vehicle manufacturers and fleet managers to deal with the major issues facing the world of transporting merchandise: safety, environmental issues and connectivity.
The ACTIA Group offers a full range of systems and services to improve vehicle performance and use; complete or modular telematic data transfer solutions, eco-friendly transport solutions, remote feedback systems, management of journey event data from digital tachographs, maintenance and diagnostic systems.
Anticipating ever more stringent environmental, safety and financial conditions, ACTIA has developed effective and optimized solutions to improve vehicle levels of service.
Mobile issues imply a holistic approach to, and a life-long partnership with, vehicles from their design and manufacturing stages, not to mention maintaining them in operating condition.
This is the main thrust of the systems expertise provided by the ACTIA Group.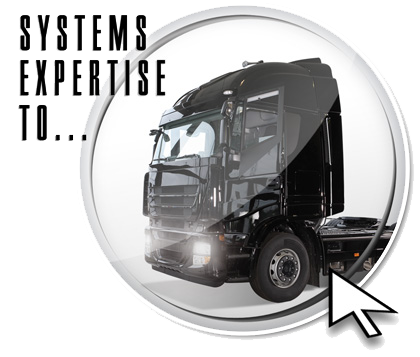 More Reliable Vehicles
ACTIA's expertise with vehicle architecture and interfaces
Our skills lie in adapting complex systems and architectures to the demanding commercial and plant vehicle environments. Our mastery of vehicle architectures, whether conventional or multiplexed, guarantees a global approach to vehicle functions and systems.
This is based on a generic range of electrical system management and instrument modules forming a modular architecture that is high-performance, optimized and adaptable to the needs of every customer.
Electrical systems architecture
The ACTIMUX system is a generic 3rd generation multiplexed architecture. Incorporating all our experience gained from the previous two generations, this new system incorporates.
Instrumentation
ACTIA is developing a complete range of instrument modules to meet the various interface needs for vehicles.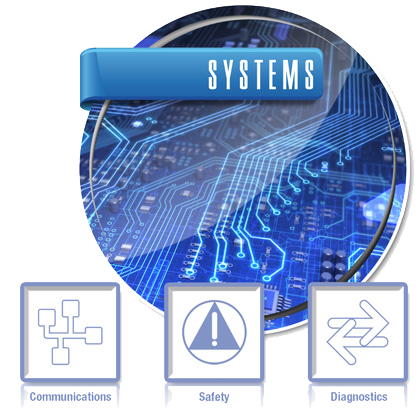 Ever More Safe and Sustainable Vehicles
ACTIA's experience in power electronics has led to the development of generic, dedicated energy conversion solutions. Our power electronics units are made in medium numbers for plant vehicles (off-highway vehicles and trucks).
ACTIA is therefore the project leader for the development, production and manufacture of the complex electro-mechanical systems destined to be introduced into tomorrow's advanced technology vehicles, systems that will provide enhanced vehicle safety and performance, with greater respect for the environment.
In company with our industrial business partners, ACTIA today is a leading original equipment manufacturer in the design, development and production of a full power train system intended for electrically powered vehicles.
Thanks to this technological laboratory, ACTIA can offer a range of products adapted to the functions of these new vehicles: electrical and safety functions management (ISO 26262), battery charging systems, energy management solutions, energy conversion for auxiliary systems, etc…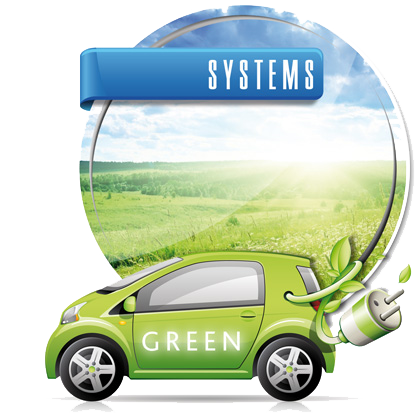 Permanently Connected Vehicles
Data transfer and communications systems for fleet management and optimization.
Telematics gateways developed by ACTIA are used by the major commercial vehicle manufacturers as well as the suppliers of data transfer services.
The Telematic Gateway Unit (TGU)
The on-board Telematic Gateway Unit, compatible with the market's environmental requirements, can be adapted to the connectivity needs of any vehicle and can thus be used for fleet management and optimization.
Fitted with a GPS receiver and a mobile communications capability (GPRS, UMTS), the TGU gateway can be connected to a vehicle's CAN or Ethernet network to communicate with the various on-board computers and transmit data over long distances.
Intelligent Human-Machine Interface (I-HMI)
The I-HMI system is concentrated technology that brings together the functionality of an on-board PC, an Internet gateway with various communications means (WiFi, 3G+, Bluetooth) and a driver/screen interface. This interface has special features to provide optimal ergonomics and performance.
ACTIA Fleet services portal
One single system offers a full range of services for eco-driving transport (ACTIA Fleet eco-driving application), management of tachograph data (Actia Fleet EasyTach application ) and advanced maintenance and diagnostics (ACTIA Fleet diagnostics application ).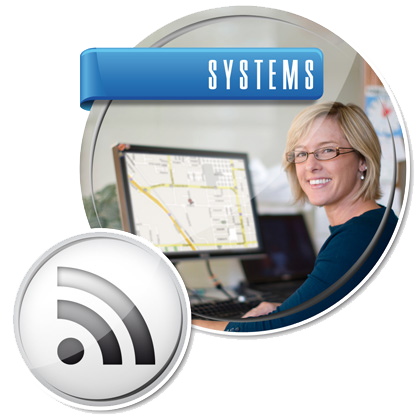 Controlling Fuel and Polluting Emissions
Eco-driving transport solutions
The on-board hard- and software solutions for driving support developed by ACTIA can help:
To monitors a driver's behavior in real time using the vehicle's standard CAN/FMS network parameters: engine speed, instantaneous fuel consumption, vehicle speed, accelerator pedal position,
To transmit data to a customer's servers or the ACTIA Fleet web application,
To draw up reports and statistics, monitor driver behavior, vehicle use, journey data, etc…
To reduce fuel consumption,
To reduce vehicle maintenance costs,
To control CO2 emissions.
The « Driver Aid » display unit
The Driver Aid LED display unit can be used to display real time over-runs of set thresholds for various phases of vehicle operation (braking, acceleration, stable speed, vehicle stopped). The driver is notified of such over-runs in real time by flashing LEDs and an audible warning (optional).
Driver Aid can be connected to a data transfer gateway (TGU) incorporating an eco-driving transport processing algorithm.
Engineering data can then be analysed directly using the TGU gateway and transmitted by GPRS to the customer's server or to those of ACTIA.
ACTIA Fleet diagnostics
ACTIA Fleet diagnostics is ACTIA's web-based application used to display fuel consumption, CO2 emission reports and driver behavior reports, for vehicles and fleets. These reports may be completely customized and exported to various spreadsheet programs and external applications.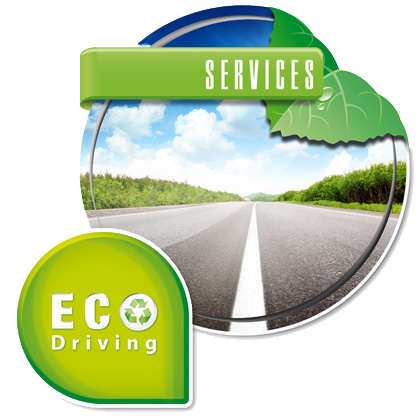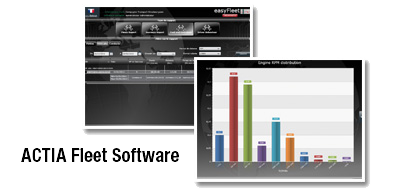 Increase Vehicle Service Levels
ACTIA's advanced maintenance solutions
Vehicle maintenance is essential to ensure optimum levels of service. ACTIA is a world leader in the development of total maintenance solutions, providing hardware (hardened PCs, communication gateways, workshop equipment), software and services that ensure life-long vehicle reliability.
Remote diagnostics
ACTIA Fleet diagnostics is ACTIA's web-based application for displaying advanced maintenance reports; fault codes, dashboard warning lights and preventive maintenance reports. The reports may be customized and can be exported to various spreadsheet programs and external applications.
The data is transferred via a TGU gateway. The data is first analysed directly by the TGU and then sent by GPRS to the customer's server or those of ACTIA.
ACTIA Fleet is based on ACTIA's on-board systems and diagnostics experience and provides an innovative solution to remote diagnostics.
Multi-manufacturer electronics diagnostics
Multi-Diag Trucks provides a totally intuitive approach to diagnostics that makes special use of guided diagnostic methods and procedures, together with directly integrated and interactively accessible vehicle documentation.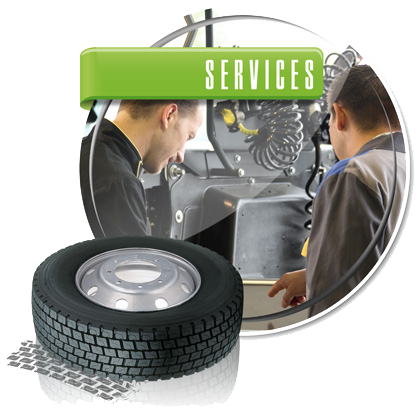 Increase Vehicle Service Levels
A range of event data transfer solutions adapted for use under various regulatory environments.
D-BOX2:
The « ALL-IN-ONE » data transfer unit
Compatible with all (6 pin interface) digital tachographs, the D-BOX2 may be used alone to transfer data from tachographs and drivers' cards using its built-in reader.
A range of storage software is available to provide: storage of statutory data, displays from various cards and tachographs, analysis of offences committed against driving regulations.
ACTIA Fleet EASYTACH:
A flexible, open system for remote data transmission
EasyTach ensures the transmission of statutory data from digital tachographs, automatically and remotely, in accordance with European standards. This is a major innovation for operators, who can thus optimize their times and running costs.
When combined with a tachograph with a 'remote upload' function and a TGU, the EasyTach application allows remote retrieval of digital tachograph and drivers' cards data without the need for transport operators to access the vehicle.