ACTIA Surveillance Solutions
ACTIA have designed a range of on-board digital CCTV products to specifically meet the on-board security needs of the bus, tram and train operator. With over 4500 systems protecting vehicles, drivers and passengers throughout Europe and the United States, ACTIA is a major player in the world of mobile surveillance for vehicle fleets.
Safeguarding drivers, passengers & vehicles
Designed for bus, tram & train
BOP has been developed specifically for vehicle use and the rigors of such environment without risking the corruption of data.
These solutions provide great recording quality, large hard disk drives, and a proven record in delivering the security, evidence, and crime deterrent demanded by the vehicle operator.
Thousands of hours of ACTIA CCTV footage have been used as evidence in cases of anti-social behavior, vandalism and contested insurance claims.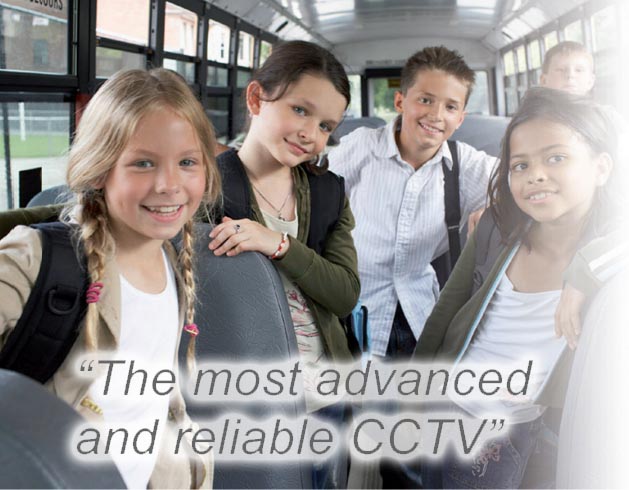 Connectivity
BOP is an 8 or 16 channel digital recorder and provides DVD quality images. Its built-in connectivity offers a range of options to enhance recordings and usage, including telematics, GPS/data-logging, driver's monitor and passenger information. BOP may be used with both analogue and IP cameras.
Whatever your application or operating environment, BOP can be tailored to suit your requirements.

Integrated CCTV
With ACTIA electronics being present on many manufactured vehicles, full integration with existing on-board electronics is possible. This offers greater reliability, easier installation and seamless addition of CCTV, with no need to bolt on extra switches or driver's monitor.
In addition, ACTIA CCTV is designed to be used in conjunction with ACTIA Eco-FleetTM Telematics, to provide remote CCTV status monitoring and incident reporting to the fleet manager.
Powerful Receiver
On-board CCTV is much more than a visible deterrent on the vehicle. While its mere presence helps reduce vandalism and anti-social behavior, the data captured by cameras and (optionally) microphones and GPS/data-logging systems is a crucial evidence in insurance claims, assaults or vehicle accidents.
ACTIA's Reviewer software offers a user-friendly solution both for operators who simply want fast access to incident data, and those who wish to make detailed analysis for recorded footage.
Skip through the timeline to quickly identify incident footage, see multiple camera views, audio and vehicle data (brake, door, indicator status) simultaneously to build a complete picture of an event. This data is watermarked and can be exported to CD/DVD/USB.