ACTIA Marine Markets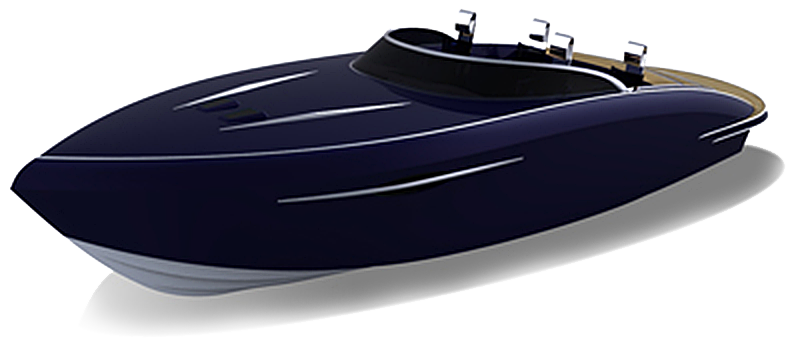 With its extensive know-how in design, diagnostics and manufacturing of on-board vehicle systems, ACTIA is able to offer the right OEM solutions for watercraft from the design stage all the way to maintenance and remote processing.
Instrumentation systems
Gauges, clusters, switch panels, displays : ACTIA offers comprehensive instrumentation know-how. Our range provides a wide spectrum of features, flexibility of use and ease of integration that allows you to reconcile a customized approach with standardized solutions for ad-hoc technological responses at optimized costs. Our gauges are compatible with the majority of protocols : Mercury/Smartcraft, NMEA 2000, J1939.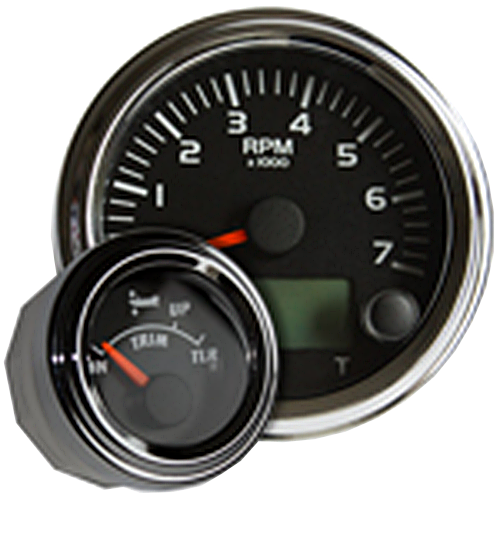 Power management
As a leader in the field of power and energy management, ACTIA not only offers an entire range of power management units, it also provides groundbreaking (battery) energy management solutions. Here again, it's synergy between ACTIA's skills – power management and electronics in this instance – that keeps ACTIA ahead of the crowd.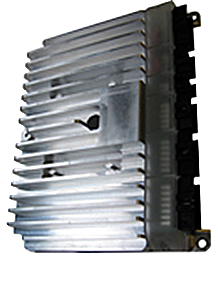 Ruggedized PC platforms
With extensive experience designing and producing PC platforms for harsh environments, ACTIA offers a new generation of ruggedized equipment that goes far beyond mere robust PCs.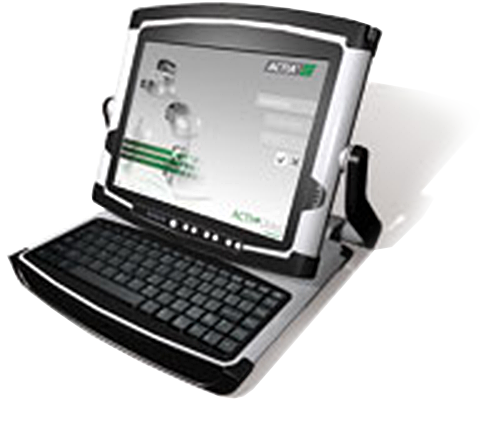 The combination of mobile, user-friendly ergonomics and design based on industrial components makes ACTIA's XG equipment range unique. The XG range implements all the latest computing standards, boasts proven durability (MIL STD 810F-compliant design) and, more importantly, the guarantee of longevity certified by the ACTIA label. In fact, ACTIA is one of the rare industrial groups to have created a Longevity/Obsolesce Management/Operational Status Maintenance department. This department starts working as soon as products are being engineered in our design offices and continues all the way to manufacturing in our factories.
In addition, XG is an open system and this powerful feature allows it to be tailored to specific client requirements and provides the benefits of ACTIA's small-to-medium production run capabilities.
Maintenance and diagnostics


As a leader in electronic diagnostics, the ACTIA group brings you a global hardware, software and service offering :
ACTI-DIAG is an innovative, modular solution that packs all skill-specific protocols. Our solutions can be delivered ready-to-run, or our customers develop their own diagnostics applications using our ACTI-DIAG authoring suite.
A global vehicle diagnostics solution : ruggedized PC, a choice of communications interfaces, software suites and databases. With ACTI-DIAG, technicians in the field can independently reprogram and update ECUs, troubleshoot failures and apply corrective action.
A solution for production plants : ACTIA-DIAG supports variants, test process automation, parameter setting and end-of-production-line testing.
Onboard diagnostics : ACTI-DIAG provides in-vehicle display of maintenance data, including preventive action.
Remote diagnostics : staying ahead of failures, reprogramming ECUs in real time for true added value. ACTI-DIAG can interface with our remote processing solutions to enable you to offer true real-time maintenance.
Connected Vehicle
The ACTIA group boasts unique synergy of skills In the vehicle communications field. Our core business, diagnostics and on-board vehicle systems manufacturing, effectively places us at the core of all the challenges and issues involved in getting vehicles to communicate with their environment. Not only does ACTIA excel in collecting, monitoring, analyzing, managing, interpreting and displaying vehicle data, it also provides incoming and outgoing communications through its seamless mastery of communications systems and protocols, including those used in secure environments.
The 2009 takeover of the Connected Safety business from the Autoliv Electronics group has strengthened the group's skills mix with a leading position in the development and the application of the e-Call function.