ACTIA Off-Highway Markets

ACTIA System Expertise
ACTIA Group, an international group based in Europe that specializes in vehicle architecture and electronic diagnostics, delivers comprehensive systems solutions dedicated to severe environments, electric and electro-hydraulic architecture management, telematics, maintenance and diagnostics systems. Backed by its extensive industry experience and an international network, ACTIA supports its customers across all phases of a vehicle's lifecycle, from the design stage all the way to the end of its service life.
Thinking ahead of tomorrow's increasingly restrictive standards, particularly where safety and emission control are concerned, ACTIA makes electronics a powerful asset to reduce the cost of designing and operating vehicles and to increase their service rate.
For the past 25 years, the group has demonstrated its expertise in automotive, industrial and commercial vehicles industry and has established itself as a major force in the multiplexed architecture field. Far more than a product supplier, ACTIA works as a partner with its customers to develop high added-value systems.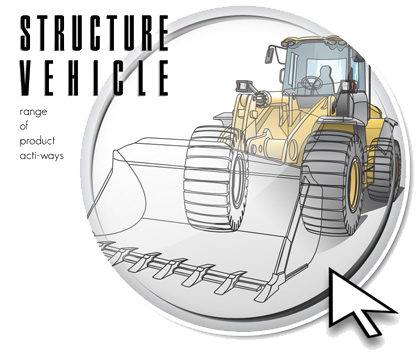 Supporting the Arrival of the Emission Control Standards
In every sector, the upcoming emission control standards will deeply impact vehicle design and significantly increase the role played by electronics. The TIER 4 standard defines the maximum emission threshold for off-highway vehicles. Manufacturers must consider this constraint into vehicle design.
Interface solution for TIER 4 engines
Through its multiple CAN interfaces, the SPU product range provides a gateway between the CAN J1939 engine management network and user interface systems (clusters, display, etc…). This solution provides the means to define optimized electric architecture for TIER4 / Stage IIIB and also provides interface solutions between TIER4 engines and existing electric architectures.
ACTIA, the Bus-CAN J1939 solution specialist
For more than 25 years, ACTIA has developed specific know-how in multiplexed electronic architecture, an area in which our group is a true pioneer. Controlling these architectures to guarantee trouble-free vehicle operation requires a communications gateway to the vehicle's CAN networks. ACTIA delivers a range of on-board or off-board CAN communication interfaces supporting different protocols plus software to retrieve vehicle data. This expertise is the core of the emission control system. In the passenger cars industry, ACTIA was the first equipment manufacturer to deliver vehicle communication interfaces that meet the SAE J2534 (Pass-Thru) standard for downloading data from emission control ECUs.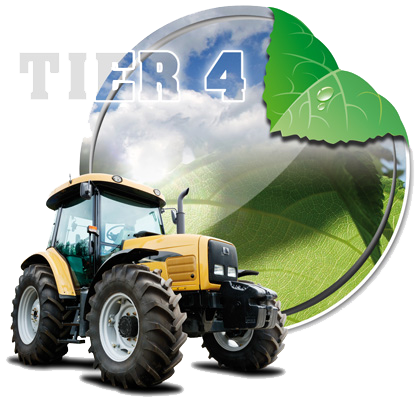 Boosting Vehicle Service Rates
Vehicle maintenance is necessary to guarantee optimum service rates. The increasing complexity of automotive electric and electronic systems now means that powerful tools must be used to perform vehicle diagnostics.
In 1985, ACTIA invented the first diagnostics tool and the group has since become the diagnostics partner to the big names in automotive, industrial and commercial vehicle industry. Backed by its extensive experience, ACTIA has developed solutions dedicated to serving the off-highway market.
ACTI-DIAG: the global end-of-line and roadside diagnostics solution
This solution package includes hardware, software and services. Diagnostics constraints are factored into machine design so that optimized maintenance solutions can be implemented from the production phase to vehicle maintenance roadside repair operations.
ACTI-DIAG is an innovative, scalable solution supporting standard industry protocols. Our diagnostics solutions can be delivered ready-to-go or developed by our customers using our authoring tool.
On-board diagnostics:
ACTI-DIAG lets you display information stored in ECU memory about preventive and corrective maintenance on your vehicle.
End-of-line solution for manufacturing factories:
ACTI-DIAG lets you manage machine variant and customized features and automates the testing, parameter setting, calibration and end-of-line inspection processes.
After-sales diagnostics solution:
Our ruggedized PCs range responds to off-highway environment constraints and are equipped with the right communications interfaces, software suites and databases.
With ACTI-DIAG, after-sales technicians carry out ECU reprogramming and updating tasks in addition to troubleshooting and corrective action easily and independently.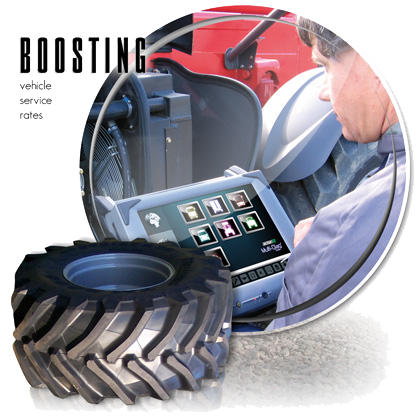 Connected Vehicles, All the Time
Managing a fleet involves a lot of work for technicians including maintenance tasks, updating software at vehicle location…
To decrease maintenance activities on the machine in the field, ACTIA has developed a multi-function telematics platform to connect vehicles to a control center across existing communication networks.
This on-board TGU platform, compatible with the requirements of the off-highway market environment, supports vehicle connectivity and fleet management. The TGU features a GPS receiver and mobile communications (GPRS, UMTS) and can be connected to the vehicle CAN or Ethernet network to communicate with on-board ECUs and transmit information remotely.
ACTIA provides a back-office service package called ACTIA Fleet that processes all vehicle data remotely in real-time. The applications for this services are numerous:
Vehicle tracking,
Remote technical data exchange during preventive and corrective maintenance for remote vehicle diagnostics, in addition to the traditional diagnostics solution,
Remote downloading for updating software via a secure VPN channel,
Monitoring driver and fuel consumption data providing economy opportunities using an ECO-Drive feature,
Downloading safety data stored in ECU memory in the event of an incident, etc…
These applications are accessible by users via a secure logon procedure across a standard internet connection anywhere in the world.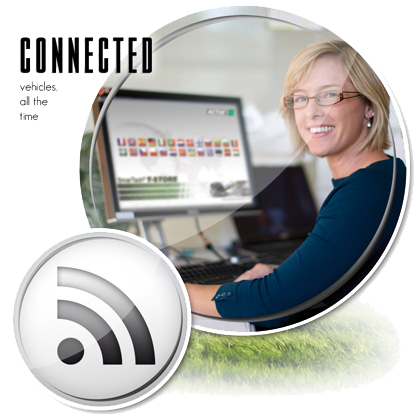 Controlling the supply chain and obsolescence
Products and systems delivered by the ACTIA group are designed in the group's own engineering offices. They are manufactured, assembled and integrated in our production sites sized to short, medium and high volumes in full compliance with the quality standards prevailing in the automobile and aeronautics sectors. In this way, we stay in full control over the industrial and supply chain for all our products.
Over the past years, we have seen the product lifecycle becoming significantly shorter. Controlling the supply chain therefore means carefully monitoring obsolescence in products and electronic components so as to be able to guarantee the availability of components throughout the life of the vehicle.
Maintenance in Operational Conditions
In 2001, ACTIA created a department dedicated to dynamic obsolescence management to guarantee the maintenance in operational conditions and life duration extension for ACTIA group electronic systems, control / command systems, telecom systems – boards and components, and also for In-service Support to our customers in nuclear industry, power plant, aeronautics and military applications.
This know-how harnesses five skills centers providing support in obsolescence prevention or end-of-life product management.
Expertise / Consulting
Database and obsolescence management tools
Component purchasing / long-term storage
Component management
Engineering / Production / Maintenance for replacement solutions