ACTIA Multimedia Systems
ACTIA's multimedia solutions offers Bus and Coach manufacturers and operators a convenient way to offer their passengers entertainment and safety. Our offerings include a variety of entertainment systems ranging from multi-lingual commentary systems, audio-video systems, microphones, to security systems. These latest technological innovations make ACTIA a complete on-board entertainment and security provider.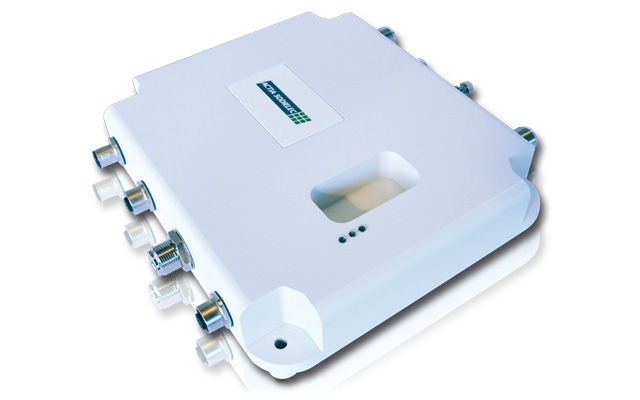 WLAN 802.11n industrial modem and rack format card for services platform AP or client mode for harsh environments, compact and upgradeable.
The WRM100 and V-WRM modem range offers all the services associated with broadband wi-fi, notably on-board internet, real-time video surveillance, passenger entertainment and passenger information.
Vehicles are permanently connected to the back office via a highly secure communication service with a large bandwidth.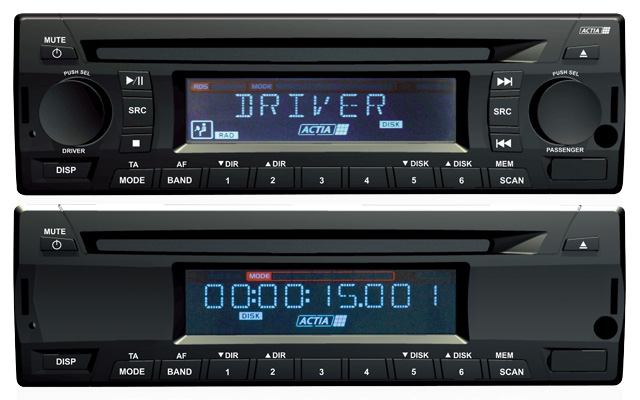 ACT 500: A dual-zone unit with graphical display. The ACT500 provides three products in one with no need for additional ampliers or a DVD player. The ACT 500 reads audio and video files from a USB stick.
ACT 501: An LCD display for the best video quality – CD-DVD Dual Player & USB.
ACT 502: Radio-CD-USB, 1 microphone input, single zone, specifically developed for city and school buses.
ACT 503: Radio-CD-USB, 2 microphone inputs, dual zone, specifically developed for intercity bus with no video requirement.
ACT 504: Radio-CD-USB, 2 microphone inputs, single zone, specifically developed for city bus, for installation above the driver's head.
ACT 600: Powerful combination of both the ACT 500 and the ACT 501 to allow simultaneous playback of DVD for the passengers and CD for the driver.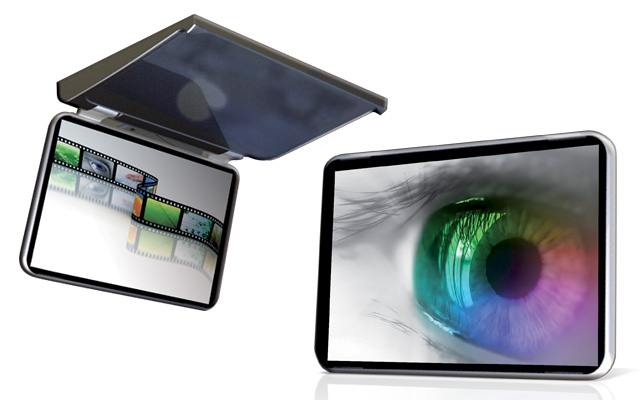 Fixed overhead screens
ACTIA's monitors use the latest technology for displaying entertainment and passenger information for inter-city coaches. Available in three sizes and design finishes. Our monitors will perfectly fit into the interior of all vehicles.
Foldaway overhead screens
Specially designed for coaches, the range of ACTIA motorized monitors enables them to be pushed easily in either direction. The foldaway overhead monitors are available in different sizes and in design finishes – with motorized or fixed support.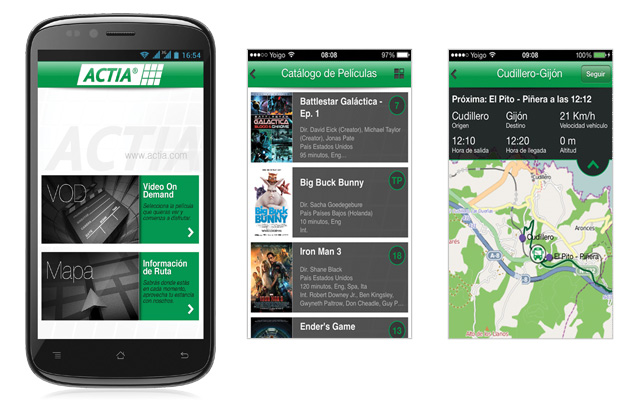 ACTIA VOD (Video on Demand) System
ACTIA's wireless entertaiment system is an on-board system which, simply by downloading an Android app to the passenger's own smart device, allows to:
Watch high quality video on demand films from major movie distributors.
Listen to high quality on-demand music by category.
Listen to real-time radio.
Get complete route and map information in real-time.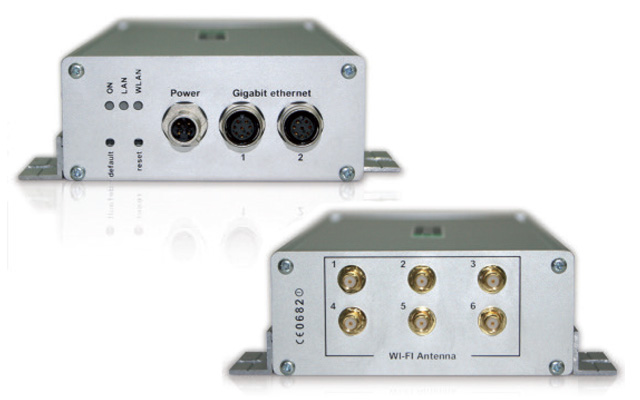 An innovative communications solution for wireless information and entertainment through the passenger's own device during bus and coach journeys.
Wi-Links delivers video content (VoD, road camera, live digital TV), web, GPS data (mapping), commercial information etc. This state of the art Wi-Fi modem provides outstanding quality of service: simultaneous high quality connection for up to 40 passengers.
ACTIA offers a complete range of efficient antennas for any kind of installation (MIMO 3x3, 6 accessesM).
Wi-Links can be connected with a multimedia server and integrated in an IP architecture, delivering high added value services to passengers, through a powerful and cost effective system.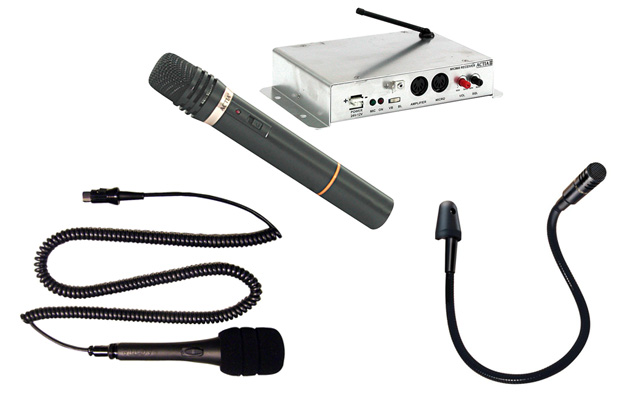 Tour guide microphone
A cordless device for optimum voice quality and total mobility for the tour guide. Wireless operation also allows for the possibility of passengers taking part in entertainment (e. g. Karaoke). Specially designed for long-term use (rubber & aluminium).
Driver's microphone
High sensitivity, dynamic microphone equipped with a switch to automatically turn off other sources on the coach.