ACTIA Aeronautics and Aerospace Markets
ACTIA for aeronautics: A full-spectrum integrated service offering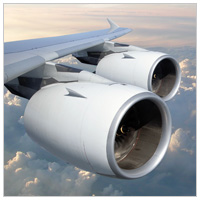 More quality and reliability, immediate pay-offs and Reducing development cycles are the group's commitments for its whole offering.
Design and Development: A dedicated design office in an EN9100-certified design environment. Our development methodologies meet DO254 (hardware), DO160 (Environment) et GRESS requirements. The tools we use to manage projects and electronic, computer and mechanical configurations and development are tailored to provide quality and efficiency in both design-to-cost and design to industrialize / manufacture development projects.
Electronic assembly and Integration: All our products are assembled and integrated in ACTIA Group production facilities producing medium to large runs totaling nearly 4 millions PCBs every year. The Toulouse (France) facility is certified to the aeronautics standard EN9100 and EN9110 and is the first in Europe to achieve NADCAP certification. ACTIA factories offer a high tech production environment with state-of-the art components like CMS 0201, Fine Pitch, BGA, QFN and an equipment population that includes Automatic Optical Inspection, X-Ray, lead or leadless double-sided wave soldering, etc…

Testing: In addition to electrical testing equipment like mobile probe sets, bed-of-nails and JTAG, ACTIA develops customized performance test benches.
Support: Training, remote or on-site multilingual technical assistance and repair centers are some of the ways we support our customers throughout the product life-cycle with service quality standards that have been tried and tested by big name automotive makers across the world. A unit specializing in Obsolescence Management guarantees system durability.