ACTIA Automotive
Strength in unity
In 2003, the ACTIA group – a partner of major automotive manufacturers for the design, diagnosis and production of on-board systems – acquired the MULLER BEM brand, a benchmark for garage equipment and vehicle testing since 1919.
ACTIA MULLER, born out of this merger, now offers a complete range of electronic diagnostics, garage equipment and vehicle test lanes.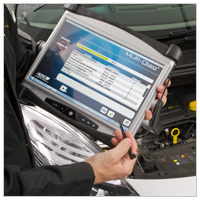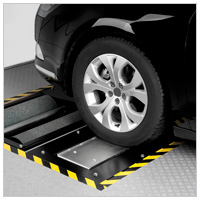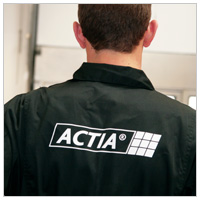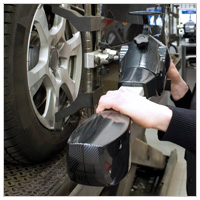 Keeping ahead of the game
In 1953 MULLER BEM created the brake tester bench, and in 1985 ACTIA invented automotive diagnostics with the XR 25, the first electronic diagnostic tool. These examples, among numerous other innovations, bear witness to the pioneering spirit which drives the two brands and highlights their role in the aftermarket and vehicle inspection sectors.
Guaranteeing efficient local service
Quality service means proximity and fast response. ACTIA MULLER also provides medium sized companies deployed throughout the world to assist its customers. Therefore some forty agents and distributors, almost half of which are subsidiaries of the ACTIA Group, provide support and service for ACTIA MULLER equipment in 140 countries.
Multi-Diag means multi-brand diagnostics!
Performance : Wide coverage of makes and models for use on a maximum number of vehicles.
Intuitive : A user-friendly range that quickly makes you a "Diag Pro".
Ergonomic : Innovative, robust and mobile equipment designed for your workshop.
Connected : Online services always available to get the very most from your equipment.
Scalable : Benefit from the latest developments thanks to internet updates, increasingly high-performance assistance, customized services, personalized follow-up, etc…
ACTIA Multi-Diag, the Benchmark!
Manufacturer networks, multi-manufacturers, independent garages, bodywork specialists, tire specialists, fast-service chains, and more… over 15,000 workshops use Multi-Diag every day, the "benchmark" for multi-manufacturers. More than a high-performance tool, Multi-Diag contributes to the productivity and profitability of your workshop.