ACTIA Global EV Solutions
EV and ACTIA: Driving Innovation
ACTIA's experience in power electronics has led to the development of off-the-shelf as well as custom energy conversion solutions.
ACTIA has evolved into an industry leader in the design, development, and production of complex electro-mechanical systems that are poised to be part of the future. With the help of its partners, ACTIA has developed and deployed a range of complete powertrain systems dedicated to serve multiple markets.
ACTIA has also developed a chemistry-agnostic BMS (Battery Management System) that is widely used across many applications. With the knowledge and experience acquired from working within these various applications, ACTIA is now designing and manufacturing ESS (Energy Storage Solutions) solutions for multiple industries.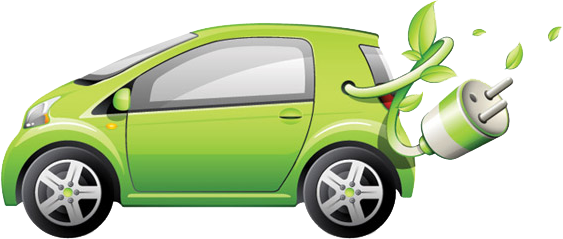 ACTIA is committed to the core values driving EV/HEV markets. ACTIA is harnessing the power of 21 subsidiaries in 15 countries on 5 continents to provide customers with key technologies, including: Electric Powertrains, Battery Packs and Battery Management Systems (BMS), Telematics and Fleet Management and Diagnostics.
ACTIA Electric Powertrain
Power all types of vehicle applications with ACTIA's fully integrated and compact electric powertrains, that include: motor, inverter, converter and controller. Our expertise in electronics and vehicle architecture allows us to provide cost-effective and high-performance electric powertrain solutions.
High-torque density and high-speed brush-less permanent magnet motors
Vehicle equipment management capability
Short time-to-market by easy vehicle integration
User-friendly graphic tool to allow various parameter configurations
Multiple system combinations to accommodate higher torque and power demand
Safety compliance with: ISO 26262, IP 65/67
ACTIA Diagnostics

Whether the goal is to increase throughput by quickly testing a vehicle at the end of the line or reducing down-time when troubleshooting at a service center, ACTIA's solutions are second to none. Our diagnostics technology enables the OEM and it's service network to quickly and efficiently diagnose a vehicle. ACTIA, first-to-market and leader in the field of diagnostics, is bringing 30 years of expertise to the EV/HEV world.
Off-board diagnostics using VCIs (Vehicle Communication Interfaces)
On-board predictive and system-based diagnostics
Remote diagnostics and predictive maintenance using a Telematics platform
Prognostics
ACTIA Telematics & Fleet Management
Reduce total cost of ownership and optimize vehicle performance with ACTIA's telematics solutions. ACTIA is a worldwide leader in the area of Telematics and Fleet Management. We provide world-class services and state-of-the-art hardware platform(s) to OEMs and Fleet Operators.
Eco-driving to cut energy cost and extend vehicle range
Driver behavior monitoring and vehicle safety
Remote monitoring and diagnostic services
ACTIA Battery Pack Systems
Optimize energy storage and usage with ACTIA's battery pack and BMS designs. Our custom solutions are tailored to achieve optimum overall performance and safety. We ensure both efficiency and longevity using our expertise to select the proper cells combined with intelligent design, monitoring and control.
Wide range of battery packs – 12 to 900 Volts
Different cell types and chemistries from various manufacturers
Premium BMS platforms – Hardware and Software
Integrated thermal management
ACTIA develops modular battery systems. The specific development of components and the flexible and controlled design of the whole system mean they can be adapted to all constraints (particularly size) and guarantee interoperability and communication between each module.
The HE (high energy) or HP (high power) battery ranges meet the specific requirements of various business applications within the areas of activity addressed by ACTIA. They are available in the standard Lithium-ion, Lithium-titanate and Lithium-ferro-phosphate versions and may benefit from a rugged design enabling them to function in particularly harsh environments.
Combined with batteries, the ACTIA "Master 4" and "Slave 5" management systems ensure the sustainable operation of the batteries, whatever the technology used. These management systems simplify the analysis of battery use and performance. They are essential for monitoring the status of the battery's various components and tracking the operating data.
They also protect the battery by preventing it from operating outside of its typical operating range and optimizing its capacities by preventing under and over-voltage. The BMS actively ensures the charge balance of all of the battery's cells.
All of these functions play an essential role in efficiency and battery life.